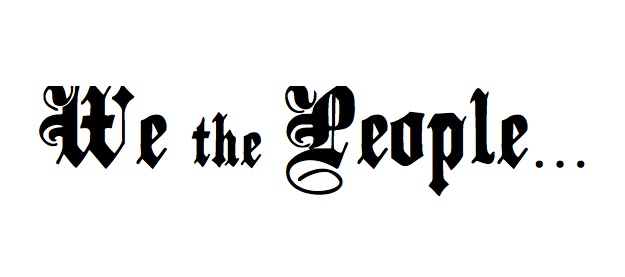 By now, we've already seen a number of attempts at gaining UFO disclosure through the popular "We the People" petitions offered by at the White House website. Early attempts at garnering public interest in UFO and extraterrestrial disclosure were spearheaded by Stephen Basset of the Paradigm Research Group, and though this earliest attempt did manage to garner the required number of signatures to recieve a response, many felt the official White House statement had been dismissive, if not dodgy (that wasn't necessarily our take on the matter, however).
At present, another lesser-known petition is within days of expiring, having received a negligible 187 signatures.
Titled, "Provide The Public An Honest Explanation Into The 2008 Sighting of an Unknown Aerial Object Above Stephenville, Texas," the latest petition seeks to address the famous case of UFOs seen over Stephenville, Texas back in early 2008. "Radar data confirms Unidentified Aerial Objects were flying above Stephenville, Texas on January 8th, 2008," the petition reads," The witnesses were experienced pilots, law enforcement, and dozens of citizens. To this date they still have not been given a full explanation." Furthermore, the wording of the petition makes use of the story that "unknown flying objects were on a direct course to President Bush's Crawford ranch" around the time of the sighting, which "did not have required transponders, and exhibited strange flight characteristics beyond civilian or military aircraft."
There is obviously a lot of passion about this subject among members of the UFO community, and surely there are more than a few hundred disclosure advocates out there with serious interest in getting commentary from government officials on the matter. So why do these petitions continue to fail, despite the obvious interest they must gain from supporters?
Here are a few possible reasons why the efforts have continued to be so remarkably dismal regarding disclosure petitions:
Some of the petitions have repeatedly used key terms like "extraterrestrial" that are sure to guarantee a negative response from responding officials (here's more on why that's the case).
Many argue that only the first attempt, which did manage to gain enough signatures, bore potential for driving enough public interest toward a viable attempt at disclosure; interest dwindled by the time subsequent petitions were offered.
On a more depressing front, many people are just lazy, and likely aren't willing to endure the signup process required at Whitehouse.gov prior to signing (this requirs only the entry of a name and an email address, if I remember correctly). Others still may simply wait behind, assuming others will sign instead and that no action is required on their part.

The lack of public interest has even drawn calls for adding a Powerball lottery in order to drive enough interest in getting people active in the signup process. But setting all tongue-in-cheek suggestions aside, what might really help would be an active campaign that involves appearances on various radio programs, podcasts, blogs, and magazines willing to help disseminate information. Unfortunately, while social media sites like Facebook and Twitter are of course helpful (perhaps invaluable) in terms of getting such information to the public at large, occasionally a more coordinated effort is required, in order to insure that public awareness reaches its maximum.
It should be noted, however, that the majority of the aforementioned sentiments should be taken primarily as a matter of principle, rather than being some guarantee of success for the next hopeful attempt at garnering information from the U.S. Government about UFOs… after all, what many weekend web-surfers with interest in UFOs fail to recognize is that disclosure is–and has been–occurring all around the world as we speak… though it seems to be a more gradual process than most would like to see. By clicking here, one can view the multitude of different UFO documents made available by various government agencies around the world. Indeed, it seems that something is going on, after all… and that there's probably more information already "out there" than many folks realize.
Ah, but then again, petitioning the government does have a romantic sort of appeal, doesn't it? Maybe folks aren't sending serious petitions to the White House with hope of learning anything new at all; after all, as the old saying goes, the best part of the journey isn't reaching the destination… it's what transpires along the way.
by