The Gralien Report is a weekly podcast covering science and current events, which looks at a variety of topics that range from offbeat news and anomalous phenomena in nature to unsolved crimes, disappearances, and government secrecy, applying a rational approach with balanced skepticism. We attempt to explore the mysteries of our world by relying on scientific knowledge, and without catering to unfair or cynical criticism.
Micah Hanks is a writer, researcher, and podcaster whose work addresses a variety of areas, including history, politics, science, unexplained phenomena and government secrecy.
He is the author of several books, including The Ghost Rockets, and Magic, Mysticism and the Molecule: Altered States and the Search for Sentient Intelligence from Other Worlds. He is also the author of an in-depth podcasting instructional handbook, The Complete Guide to Maverick Podcasting. In 2012, his book The UFO Singularity explored themes that incorporated futurism and technology–both speculatively, and at times skeptically–into an analysis of UFO phenomena.
Hanks is a blogger for Mysterious Universe and has written for a variety of print publications, and whose television and radio appearances include appearances on National Geographic, History Channel, CNN Radio, Coast to Coast AM and Beyond Belief with George Noory, and many others. His weekly Gralien Report Podcast is available on Apple Podcasts and other popular podcasting mediums (get the XML RSS feed HERE). Hanks also produces a news and current events podcast, Middle Theory, available at www.middletheory.com.
Additional details about Micah and his work can be found at www.micahhanks.com, including information about his music, books and writing projects. Hanks lives in the heart of Appalachia near Asheville, North Carolina. If you have questions, news tips or stories you'd like to share, you can email Micah directly at info@micahhanks.com.
Follow Micah on Twitter: @MicahHanks
MEET THE GRALIEN REPORT TEAM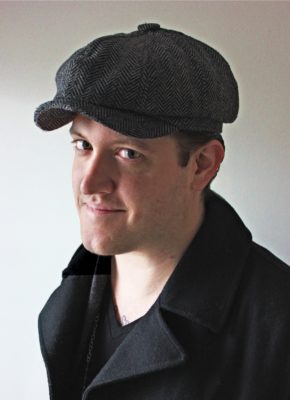 Matthew Oakley is a podcaster and writer whose articles have been featured at The Gralien Report and Intrepid Magazine, along with regional publications in Western North Carolina that include The Asheville Tribune. He is fiercely independent and is outspoken with his writing regarding political topics and happenings both in the United States and abroad. With a background in management and the healthcare industry, Oakley's approaches to the study of media and the unexplained are practically-minded; he can be reached via email at engineer@gralienreport.com.
Follow Matt on Twitter: @GralienReverend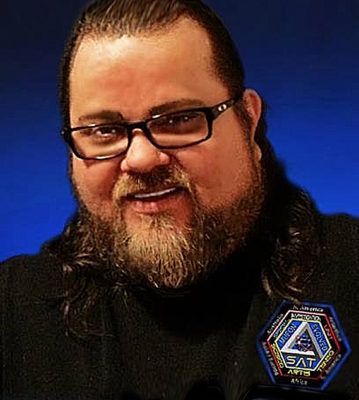 Race "Hobbo" Hobbs, Operations Manager of KGRA Radio and producer of The Gralien Report, brings with him years of terrestrial radio experience to the digital broadcasting revolution. He started out in FM radio as a teenager and soon found himself in the drive-time radio market at various radio stations south of the Mason-Dixon line. With a deep interest in the UFO subject and a background as a field investigator for MUFON, creating KGRA was the perfect opportunity to unite both of his passions. In addition to The Gralien Report, Hobbs is producer of The Richard Dolan Show, in addition to being the public face of KGRA.With five years in the production seat at KGRA, producing live programming for many hours every week, Race Hobbs sits at the forefront of digital radio broadcasting and Internet Radio today.
Follow Race on Twitter: @RaceHobbs
Tiffany Mac obtained her degree in Broadcast Journalism from the University of Kentucky, Lexington, in 2000. In addition to working as a producer with periodic co-hosting appearances on The Gralien Report beginning in 2016, in the past Tiffany has also worked as a weekly cohost on Shooting From the Lip: The KT Unearthly Show with host Kevin Hale. Tiffany has traveled extensively, and lived in Greece for a number of years where she was employed near the NATO Missile Firing Installation (NAMFI), an extensive missile firing range located at Souda Bay on the island of Crete. Tiffany's broadcast experience also includes employment with National Public Radio, beginning in 1998. Her current interests include study of the unexplained, as well as issues relating to consciousness, and events or occurrences that fall outside the normal range of human experience.
Follow Tiffany on Twitter: @TiffanyMacET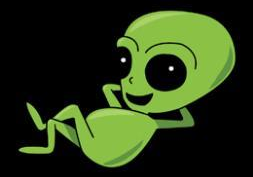 And finally, the site wouldn't be what it is today without our long-standing mascot, The Gralien himself. From a far off land known as Arcturi along the Gallifreyan nebula, the Gralien is the man thing behind the scenes, often falling asleep in closets, bathtubs, and other odd places throughout the bunker bearing his name. The Gralien possess his own rare form of brilliance, and in his spare time, often creates light-up Christmas ornaments with parts retrieved from old transistor televisions.
Follow the Gralien on Twitter: @GralienReport