Podcast: Play in new window | Download
Subscribe: Google Podcasts | Email | RSS | More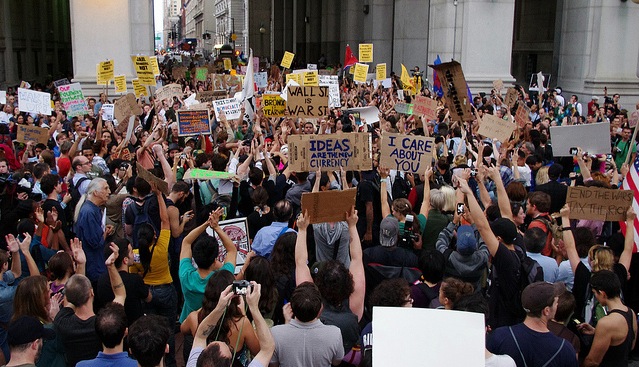 After a brief (and highly unanticipated hiatus), we're glad to report that The Gralien Report Podcast is back online, thanks in part to our good friends and partners in crime over at Mysterious Universe (and please note that past editions of the program will soon be made available again also… we apologize for them being temporarily unavailable).
The Gralien Report Podcast for October 12, 2011
This week on the program, we took time to discuss the Wall Street Occupation with our New York field correspondent Anya Briggs, who provided some eye-opening insider commentary. Also, we discussed a real-life Minority Report-style pre-crime division the Department of Homeland Security is planning to test for practical use. Finally, there's a good bit of talk regarding aliens and other weirdness, in addition to live calls and a number of other surprises… enjoy this week's Gralien Report!
And as always, below we've included some link-love for you to follow…
Minority Report: DHS has actual "pre-crime" detection project
Man in Italian church rips out his own eyeballs
Will the Aliens Be Nice? More tired-ass BS from the NYT
DB Donlon on Biorobotics and Cryptoterrestrials
The link between LSD and iPhones
Graphene creates electricity when struck by light
Californian's heads were shrinking in ancient times
Wall Street Occupation image by David Shankbone via Flickr.
by