Podcast: Play in new window | Download
Subscribe: Google Podcasts | Email | RSS | More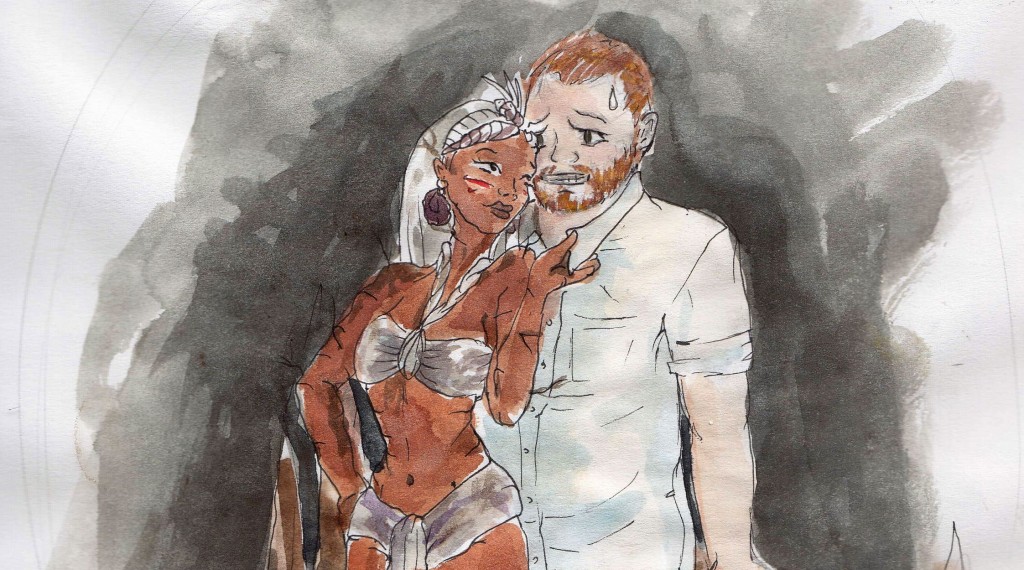 TONIGHT on the Gralien Report… Micah and the gang will be broadcasting LIVE from a haunted mansion, as we discuss ghostly history, strange news, and of course, ongoing updates throughout the evening regarding the New Hampshire Primary. It will be a fun-filled night of mystery and intrigue… and might we even receive a word or two from one of our spectral residents at tonight's special location?
Click here to listen to The Gralien Report Podcast with Micah Hanks
In addition to news, ghost stories and New Hampshire Primary updates, we'll be explaining the story behind the fan art depicted above (Chris and his lady love, the Hadal High Priestess)… and also, be sure and look at the remarkable video below of Silverback gorillas interacting with an American photojournalist (which we'll be discussing on the program). Finally, we've included a few show notes, and a weekly news round up of additional stories we didn't get to…
ABOVE: Wild gorillas interacting with an American tourist… in an incredible way.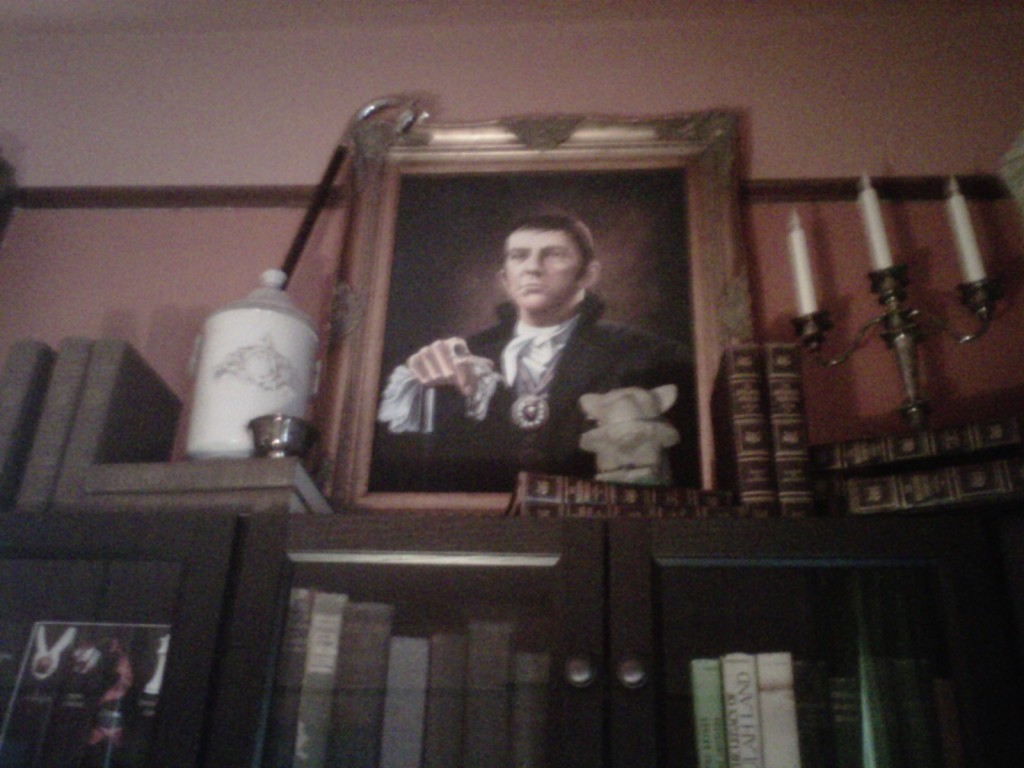 ABOVE: The eerie keeper of Colinwood, Barnabas Collins, loomed behind on the library wall during the broadcast.
…And for a few Show Notes:
by