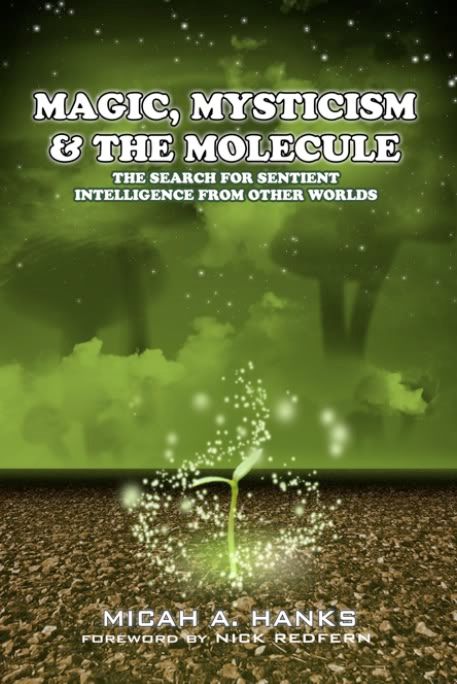 I am proud to announce that my new book, Magic, Mysticism and the Molecule is now available for purchase! To buy your copy, simply click here.
For a short period, I'm allowing the purchase of this book to be exclusive to readers of The Gralien Report. Without you and your kind, consistent interest in the strange news and fringe science that appears on this site, this book would not have been possible. Therefore, I wanted to provide you all with an opportunity to buy it here first. In the days and weeks that follow, the book will also be available on Amazon.com, as well as through various bookstores and other outlets. Therefore, if you're interested in getting a copy before anyone else does, here's your chance!
In the weeks and months that follow, it is my hope that you'll be hearing a lot more about this book as interviews, reviews, and updates begin to circulate. Through skeptical analysis, as well as open-minded inquiry, Magic, Mysticsm and the Molecule looks at many secrets that ancient magicians, modern mystics, and entheogenic pioneers have used in reaching the inner realms of human consciousness, gives them fair treatment, and above all, a thought-provoking analysis.
Since this is such an exciting time, I look forward to seeing where the road ahead will lead! Below are just a few of the topics featured in the book:
What role did the infamous magician Aleister Crowley play in the history of modern Ufology? Furthermore, did he somehow manage to contact and interact with an alien


by