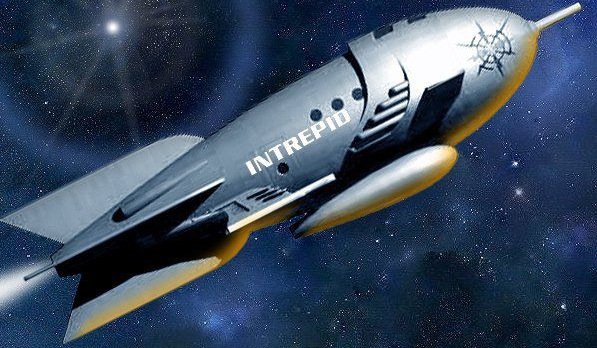 Micah here… today, it is with great pleasure I announce that in addition to the associations that have recently developed between The Gralien Report and Intrepid Magazine as a result of our work together planning the Paradigm Symposium together, I've been invited on board as the Executive Directorial Editor for Intrepid Mag. This is fantastic news, since the founder and publisher, Scotty Roberts, has been a long time friend of mine, and I've grown to truly cherish working with him on various projects throughout Intrepid's publishing history.
Therefore, in addition to announcing INTREPID MAGAZINE as the official magazine of The Gralien Report, my first act of business as an editor for Intrepid Mag was to establish a kick-ass blog for the magazine, where subscribers and web-scanners alike can get inside news, updates, and exclusive content in the days and weeks that fall between monthly installments of the magazine.
And true to my word, I've made it so… to visit the all new Intrepid Magazine Blog, all you have to do is click here!
Now, in addition to all the news and commentary from our fantastic host of writers you can expect as an INTREPID subscriber, our blog will keep the conversation going in an interactive way for readers across the web just as well.
All that said, welcome aboard the Starship INTREPID, fellow Space Travellers… and if you aren't already subscribing, you're missing out! For subscription information, all you'll need to know can be found here:
Subscribe to INTREPID Magazine by Clicking HERE.
by