A new study that appeared in The British Journal of Psychiatry by researchers at University Medical Center Groningen in The Netherlands suggests that nearly 1 out of every ten children, seven to eight years of age, report hearing voices that don't really exist and appear to come from nowhere. For the most part, researchers have found that these voices "don't have an impact on daily life," and advise that children who report them should merely be reassured and watched very closely.
Of course, the researchers have already probed for potential links between children who report hearing such disembodied voices and those who will later suffer from mental disorders like schizophrenia. Nonetheless, in most cases this sort of activity, at least among young children, has not been found to be a cause for concern, and is considered to be quite normal.
If we choose to look at this from an evolutionary viewpoint, it almost seems that hearing voices would be beneficial to young people, or even mature adults at various times throughout human history. Many people have observed how animals have a sort of "sixth sense" when it comes to navigation and other biological functions (consider the multitude of stories of household pets who, after being separated from their families, manage to travel enormous distances to find their way home). Indeed, if we were to consider whether man could have ever harnessed similar instincts, it might make sense that our early ancestors, often wandering nomads, might have had a psychological development in their brains that created a sort of "knowing" or "guiding force" they could rely on. Indeed, it would be assumed that this would have been entirely a product of how the early mind worked, rather than some supernatural force. To put it simply, before mankind had risen to the dominant species on Earth, they may have relied on senses that instilled a feeling of "being led," when in essence, they were leading themselves.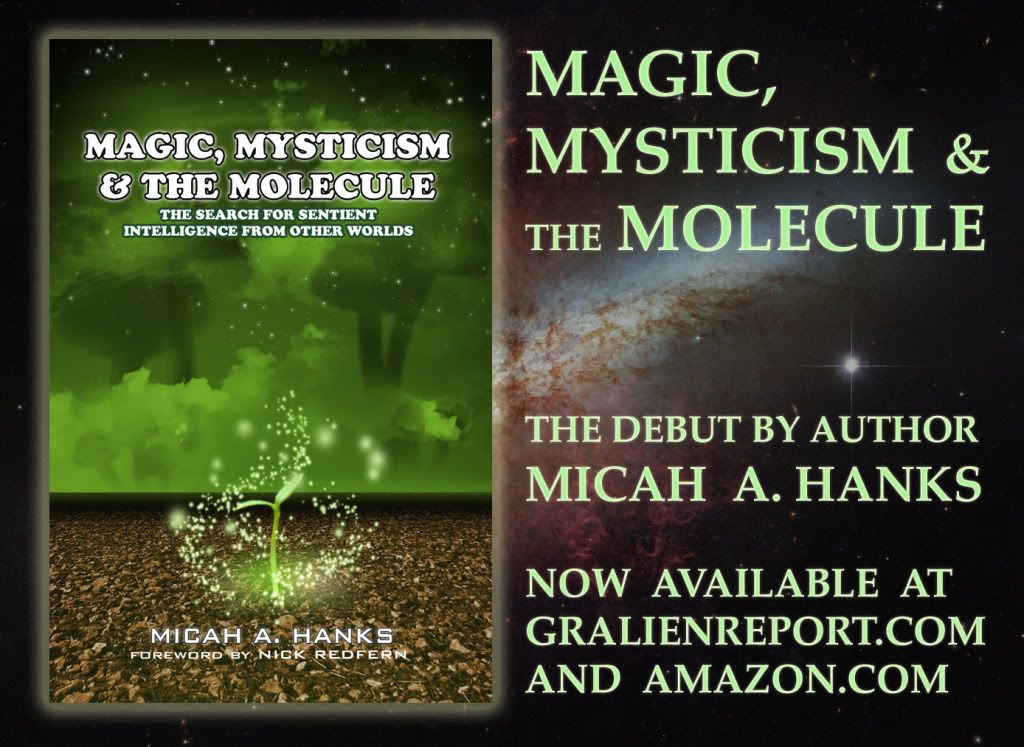 Another example of this might be a child who, in a moment of distress (getting lost in the forest, for example), manages to find their way back to safety. Rather than saying they followed landmarks they recognized or other visual cues, they might say that an imaginary friend "led them home," or kept them company so they wouldn't feel alone on the way home. Again, it is evident that such a psychological manifestation might be helpful in creating the impression of comfort and security when a child might otherwise succumb to fear of the dark, or of merely being alone in such traumatic circumstances.
Although the circumstances above are intended for use as an analogy, similar phenomenon is occasionally reported by adult victims of trauma, as well as UFO abductees. One abductee, while on a family picnic in France in the 1950s, had wandered into the nearby woods, where she was later found unconscious and bleeding from the nose. Her only immediate recollection upon being revived was witnessing a group of rabbits hopping about in the clearing where she had been found. Later, hypnosis suggested that she had encountered a group of "strange little men" in the area, rather than the harmless rabbits she had remembered. Another famous example is Whitley Strieber, author of the Communion series, whose early abduction accounts were filled with memories of a large owl lighting on his windowsill and staring at him with its dark eyes. Later in Communion, Strieber also recollects a trip he made with his father by train, in which he experienced another abduction sequence. His only memory of the event had been looking out one of the windows as the train passed a hill, on top of which sat a large wolf howling.
In his book The Origin of Consciousness in the Breakdown of the Bicameral Mind, psychologist Julian Jaynes looks at the notion of bicameralism, which is a psychological hypothesis that argues how the human brain may have once assumed a state where cognitive functions were divided between one part of the brain which appears to be "speaking", and a second part which listens and obeys. Throughout history, prophets and seers long claimed to have been able to hear the voices of God and angels, and Jaynes made the argument that there was a similar period during which a variety of religious texts illustrated the complaints that their authors "could no longer hear the gods," or that "God no longer speaks to me." If Jaynes' theory that early man was directed by auditory hallucinations, often interpreted as being some external source or "higher power,"again the notion that a child might do this in their developmental years leading to age ten doesn't seem so strange, but in fact may be a hold-over from a time when all people's minds acted in this way.
So perhaps the "gods", or even something archetypical within ourselves, does still speak… to a few of us, at least.
by