Podcast: Play in new window | Download
Subscribe: Google Podcasts | Email | RSS | More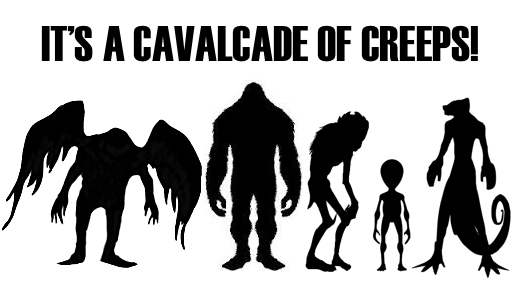 This week on The Gralien Report Podcast, we hear about news stories that include disappearing asteroids and white whales, as well as Japan's tsunami ghosts, and a few listener emails. Then we spend the majority of hour one looking at mind blowing possibilities that may soon be afforded us in relation to our universe… do we need a program like SETI in order to find aliens in our midst, or could there be far stranger varieties of phenomenon we'll soon experience and learn about through science?
Then during hour two… Bigfoot, wolf men (or maybe a "Moth-wolf"), trolls, reptilians, and a host of other strange presumed nonhuman entities are examined. How likely is it that creatures like this could exist, and is there any way to prove this with science? Maybe not… but does that mean we can rule out all such reports of high-strangeness? We'll explore this, and other themes, on this week's Gralien Report Podcast. 
And below is a comprehensive list of show stories to accompany this week's mind blowing… 
Is 'Moby Dick' Asteroid 2000 EM26 Missing?
Stories of Tsunami "ghosts" still haunting Japan
NOAA says Bermuda Triangle is just a myth
Evidence of "Russian Doll" Universes beyond our own?
Or is the Universe a computer simulation?
What about super-intelligent aliens living inside our atoms?
How humanity might change if we knew aliens existed
Is Bigfoot living amidst abandoned homes in Detroit?
"Mothwolf" shows up in Point Pleasant
Trolls chasing Trains in London's flood plains
In Search of the Barmanou, Pakistan's "Bigfoot"
Unlikely encounters: Reptilians living in the American deserts?
by