Podcast: Play in new window | Download
Subscribe: Google Podcasts | Email | RSS | More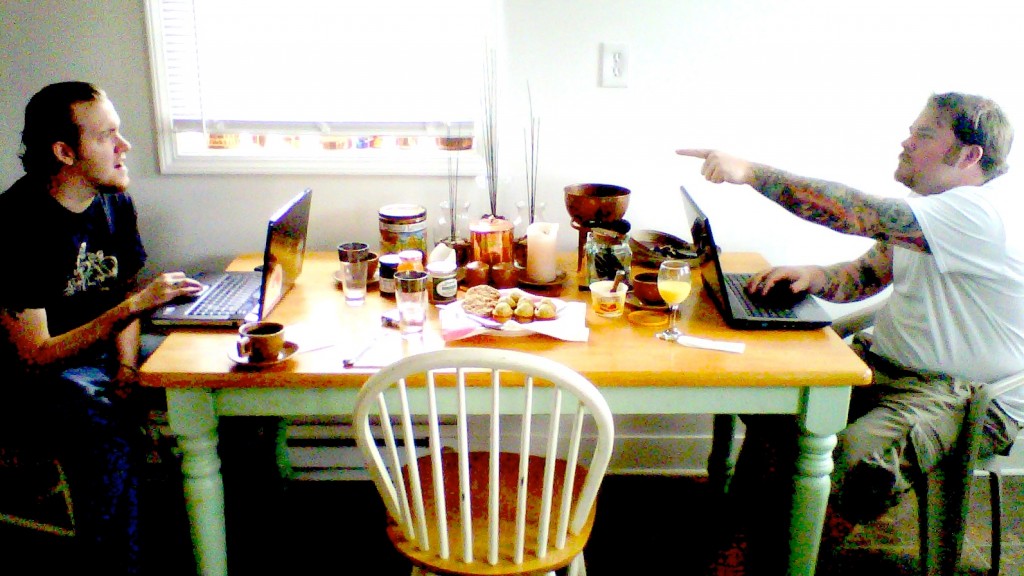 On Tuesday night (September 6th, 2011), the crew from the Gralien Report decided to do a special LIVE broadcast of the show, where we opened our studio lines and took listener calls. Joining us by phone during hour one, our guest was the lovely writer and researcher Nancy Planeta. In addition to being a psychic intuitive, while talking with Nancy we received a mysterious phone call from what could only be described as an "alien." To be honest, this was NOT planned in advance… who was this mystery caller? As can be seen in the photo above, there are still dissenting opinions among those of us here at The Gralien Report, particularly engineer Matt Oakley (left) and producer Chris Heyes (right, displaying his accusing finger-pointing goodness).
The Gralien Report LIVE: September 6th, 2011 (click here to launch player)
During the remainder of the program, in addition to taking your calls, we were also joined in-studio by Producer Chris Heyes' crazy grandmother, who suffers from psychotic delusions that she is a 90+ year-old stripper (WARNING… the poor gal is absolutely batty; listener discretion is advised). Live radio is always full of surprises… and there are guaranteed to be a few in this SPECIAL LIVE edition of The Gralien Report!
by