Podcast: Play in new window | Download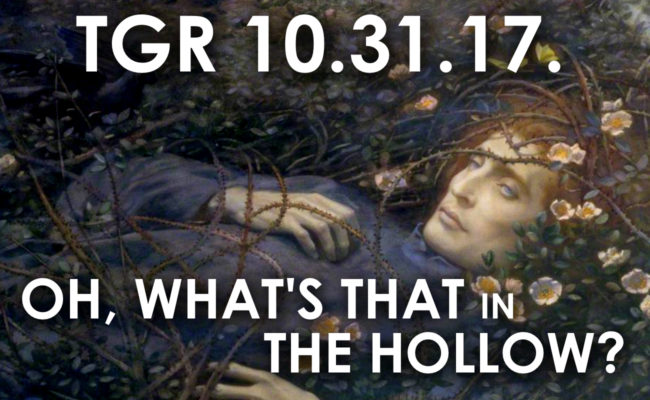 This week on The Gralien Report, we celebrate Halloween in true Gralien style, as we explore the eerie, and the enjoyable… from reports of "blood thieves" in Malawi, to "malevolent catfish" in the southeastern United States. Indeed, Halloween draws much of its inspiration from the ancient Celtic tradition of "Samhain." Thus, we examine everything from ancient traditions and practices from around the world, to the unusual beliefs that make Halloween so enjoyable in its many forms.
In the second hour, we go even deeper down the disconcerting hole of the hare, and search for ghost stories, the most frightening urban legends, and Micah's own personal experience in the middle of nowhere one evening when, off in the distance, he and his company began hearing the unmistakable sound of drumming… what was it the Gralien Gang experienced? And let us not forget NASA's strange selection of "space sounds," which are sure to delight and, perhaps, frighten a few of us. Finally, Micah shares some eerie Halloween poetry with us that sets the mood for the season, all building around an eerie painting–of a corpse–that Micah recalls from his childhood. All this, and more, on this special Halloween edition of The Gralien Report.
Sign up today and get access to the entire back catalogue of 
Gralien Enigmas
, in addition to weekly installments of the "additional edition", the 
Gralien X Podcast
. You can also
"Like" us on Facebook
, or sign up to follow us on Twitter:
@MicahHanks
@GralienReverend
@Gralien Report






by