Podcast: Play in new window | Download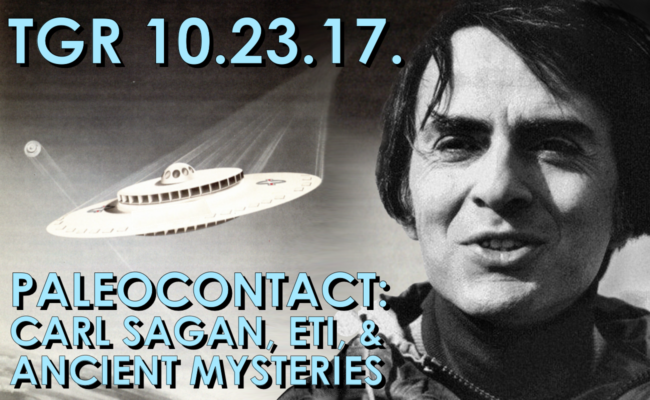 This week on The Gralien Report, a series of fossil teeth found in Germany are what scientists say could be the latest discovery to rewrite human history… elsewhere, the origins of gold in our universe have been uncovered as well. However, one of the most unique studies we've come across this week involves a major study, which purportedly shows that our minds still work after the body shows no signs of life… what does this say about studies involving claims of "life after death"?
Later, William Patrick Corgan, singer of The Smashing Pumpkins, recently told Howard Stern that he saw a human "shapeshifter", adding that what he observed was "hard to explain," as shapeshifters do tend to be. However, our primary focus this hour has to do with claims that NASA and other agencies were working to "suppress" Carl Sagan's private interest in the concept of ancient visitation to Earth by alien beings. While it is known that Sagan had authored scientific work on this possibility, the "evidence" that government agencies had been trying to hide this fact from the public is lacking, to say the least. So what were Sagan's actual views on the subject?
Sign up today and get access to the entire back catalogue of 
Gralien Enigmas
, in addition to weekly installments of the "additional edition", the 
Gralien X Podcast
. You can also
"Like" us on Facebook
, or sign up to follow us on Twitter:
@MicahHanks
@GralienReverend
@Gralien Report






by