Podcast: Play in new window | Download
Subscribe: Google Podcasts | Email | RSS | More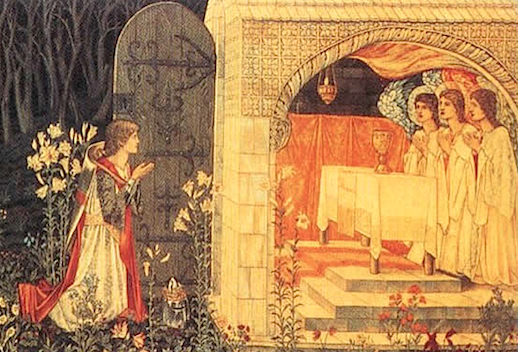 This week on The Gralien Report Podcast… It's a quest for the Holy Gralien! Micah Hanks embarks on his own search for the mythical Holy Grail, and the meaning behind the concept, as well as its roots within the word "Gralien". We also look at the curious continuation of stories of watches failing, stopping, and missing time altogether, as reported by our listeners.
Then during hour two, mysteries of the ancient past are on the table, including the oldest footprints in the United States, and the continued search for the lost colonists of Roanoke Island… will science and new data help us discover the cause of their disappearance? All this and more on this week's Gralien Report Podcast. 
And below are show notes for those who wish to follow in the quest for the Holy Gralien… 
Remembering Colin Wilson and Lloyd Pye, gone, but not forgotten
Obama's officially the first president to publicly mention Area 51
Have the Lost Colonists of Roanoke Island been found?
America's Oldest Footprints date back more than 10,000 years
Giant Squid Prank Pulls the Leg of Thousands of YouTube Viewers
by