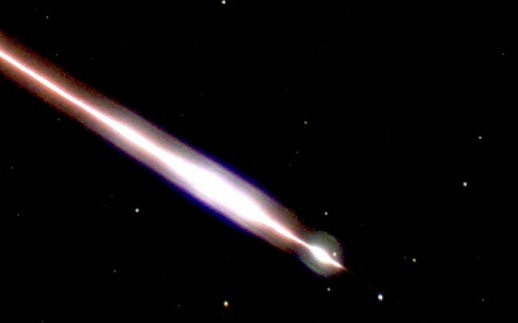 While the damage was limited to parts of Russia, the shockwave of the recent meteorite strike in the region managed to send shock waves around the world. Many questions have lingered, along with at least a few conspiracy theories about whether the object in the blast had indeed been an object from space (it most certainly was, we contend, a topic which will be discussed more in depth this Tuesday night on the Gralien Report). For now, we'll leave the unfolding story regarding one of the most devastating natural events in modern time to the news, along with the following stories pertaining to giant sewer alligators, so-called "Slender Man," and rats endowed with extra-sensory abilities.
Why did Russian early warning systems miss the meteorite?
Russian meteorite allows study of infrasound wave damage to cities
Cuba (and now California) added to the list of places graced by "fireball" sightings.
The latest in the ongoing Ketchum DNA "anti-story"?
And here we thought "Slender Man" wasn't real… oh, that's right, he's not… and here's why he's still important
Why Draino didn't help: Seven foot alligator removed from drain pipe
CHEAP: Virgin space travel for $200,000
Rats are given "sixth sense" in new study
Image by Ed Sweeny via Flickr.
by