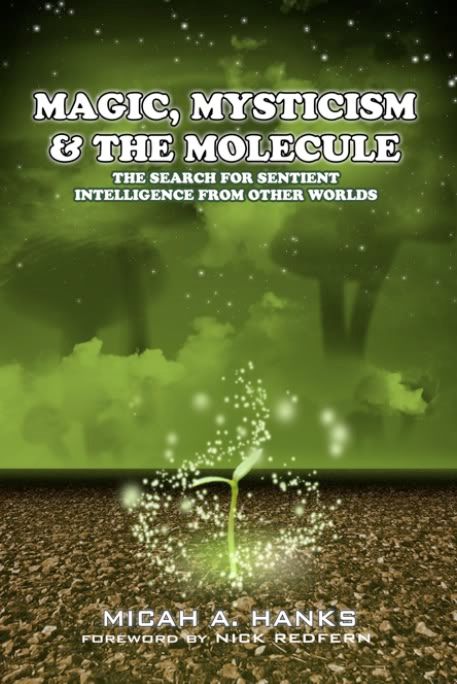 Greetings Graliens,
Now that my new book, Magic, Mysticism and the Molecule has been available for purchase through Amazon.com and other distribution outlets for a few weeks, I am able to provide a very special offer for those of you who would like to buy the book directly through this website.
Later in this update, I will be providing a special offer code which, if you click on the link below and go directly to my e-store, will give you ten percent off your purchase! Here's the link:
Purchase Magic Mysticism and the Molecule!
Once you follow this link and arrive at my e-store, directly below the image of the book's cover you'll see a button that says "Add to Cart." After you click this, you'll be redirected to the checkout area, and near the bottom of the page (just above the "Check Out" button) you'll see an entry box, and beside it the words "apply discount."In the box, all you have to do is enter the discount code below and you'll receive 10% off your purchase:
5RN2APWV
It's that simple! Be sure to pick up a copy today, since the book is full of in-depth information and analysis about a variety of topics I've only had time (and space) to touch on previously here at the Gralien Report. Thanks for your support, and most of all, enjoy!
by