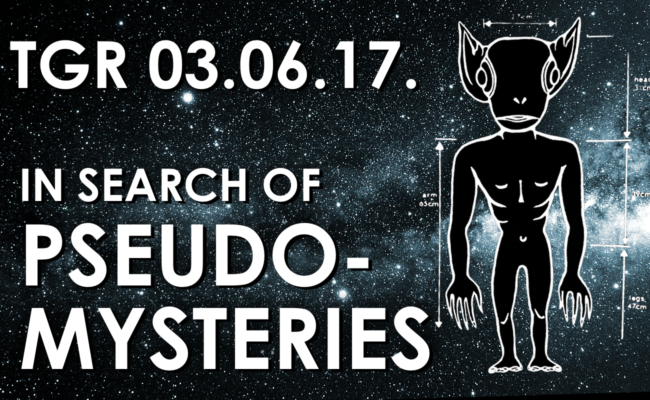 This week on The Gralien Report, in addition to news of George W. Bush speaking up (and saying very little) about UFOs during a recent discussion with Jimmy Kimmel, who, in our opinion, should have been awarded the title of "Ufologist of the Year" for getting three former U.S. presidents to discuss the subject on live television. Also, we look at one of the strangest deaths to have ever occurred indoors, and much more.
TGR 06.06.17. In Search of Weird 'Pseudo-Mysteries'
Then in hour two, we turn our attention to "pseudo-mysteries", a term coined by Fortean scholar Jerome Clark in reference to stories long believed to be true, but which are in fact completely unsubstantiated. Cases we explore include the bizarre disappearance of David Lang, as well as the strange Hopkinsville Goblins incident which, though patently absurd in its finer details, still seems to make UFO roundups year after year.