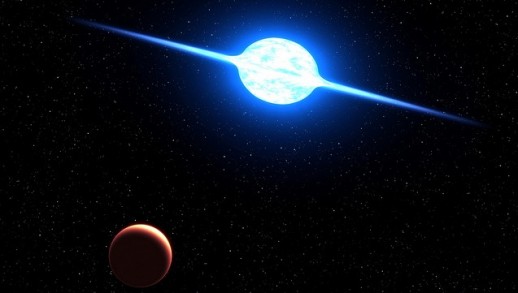 His background had never included work as a physicist, let alone studies pertaining to gravity. If anything, the Russian was an engineer by trade, albeit a good one, who had merely stumbled onto this latest discovery; one that could nonetheless rock the scientific community to its core. Regardless of how it happened, in 1992 the the materials science laboratories at Tampere University of Technology, a college located in the smallish suburb of Hervanta, Finland, would become the site of an alleged discovery of revolutionary importance to our knowledge of the physical universe.
Evgeny "Eugene" Podkletnov was born in Russia, and before immigrating temporarily to Finland, had worked to receive his master's degree at the University of Chemical Technology at Russia's prestigious 130-year-old Mendeleev Institute in Moscow, before spending more than a decade at the Institute for High Temperatures with the Russian Academy of Sciences. His professional work with Tampere University would begin with the attainment of his doctorate in materials science, a path which led him into studies and testing with various superconductors.
It has long been held that, based on Einstein's Theory of Relativity, the influence gravity exerts on all objects cannot be avoided. And yet, while observing one particular superconductor experiment in 1992, Podkletnoy began to notice something strange… and something he felt was a likely key to unraveling the secrets of learning to defy gravity altogether.
Waging War Against the "Gravity Establishment"
It had been during experiments with a rotating ceramic superconducting disc that, when positioned in close proximity to electromagnets below the disc, the effect of gravity on objects being suspended above it seemed to lessen. Journalist Charles Platt wrote of the incident in a Wired






by